mMinerals | Polar White Sea Salt
Why Crucial FOUR?
Crucial FOUR is your bridge to achieving the long-desired full nutrition benefits.* It's supplementing you with the four missing food groups that Big Food & Big Pharma have been hiding from you for years.* The missing food groups are: Superior Herbs, Biotic Extracts, Functional Mushrooms & Minerals. We believe in better and more sustainable ways of achieving high daily performance, ways that rely on Mother Nature's richness of vitamins, minerals and proteins; not synthetic & potentially harmful lab formulations.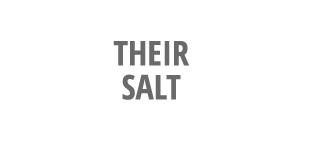 Industry low heavy metals (lab tested)
Zero Microplastics
Sun & wind dried
Hand-harvested
Pure & unrefined
Questions & Answers
Microplastic-Free
Lab tested to contain no microplastics
Lab Tested
Tested for microplastics and heavy metals
Polar Pure
Hand-harvested in an area free of industry, tourism, and recreation
Trace Mineral Matrix
Sourced from a deep salt water aquifer, passing through ancient sea shell beds increases magnesium, calcium, potassium and many more minerals*
NO, our salt is hand harvested with nothing added to it.
We like the revitalizer to structure water.
Store it in a glass mason jar. A salt brine if stored in fridge is good indefinitely.