Why Crucial FOUR?
Crucial FOUR is your bridge to achieving the long-desired full nutrition benefits.* It's supplementing you with the four missing food groups that Big Food & Big Pharma have been hiding from you for years.* The missing food groups are: Superior Herbs, Biotic Extracts, Functional Mushrooms & Minerals. We believe in better and more sustainable ways of achieving high daily performance, ways that rely on Mother Nature's richness of vitamins, minerals and proteins; not synthetic & potentially harmful lab formulations.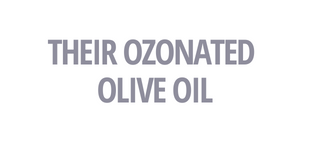 Fully Saturated Ozonides
High Potency
Cold Quartz Ozone
Organic Spanish Olive Oil
Made With Medical Grade Oxygen Tanks
Questions & Answers
Fully Saturated
Ozonides stay in the oil forever if kept below 40℉
Cold Quartz Ozone
For the most consistent and strongest output of ozone
High Potency
Made with medical grade tanks
Organically Grown
Produced without using conventional pesticides and fertilizers
Place In The Freezer
We recommend placing it in the freezer for six hours before opening. Our ozonated olive oil is fully saturated, so there's no issue with it melting!
Shipping Options
We have a few options when you check out, however as we all know shipping services haven't been the best ever lately.
Family Owned
Crucial FOUR is a family owned business that isn't at the mercy of investors, we are a grass roots company supported by people like you.
Fourteen Years
We have been around for over 14 years, however we just started selling online a few years ago.