Why Crucial FOUR?
Crucial FOUR is your bridge to achieving the long-desired full nutrition benefits.* It's supplementing you with the four missing food groups that Big Food & Big Pharma have been hiding from you for years.* The missing food groups are: Superior Herbs, Biotic Extracts, Functional Mushrooms & Minerals. We believe in better and more sustainable ways of achieving high daily performance, ways that rely on Mother Nature's richness of vitamins, minerals and proteins; not synthetic & potentially harmful lab formulations.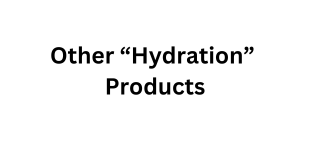 High Quality Sea Salt
Living Fruit Powders
Tested for Metals and Microplastics
Sythetic Minerals
Natural/Organic FLAVORS
Fake Sweeteners
100% Functional Ingredients
Questions & Answers
Tested for heavy metals and microplastics
We test all of the ingredients for heavy metals and microplastics, unlike other companies who use cheap salt and natural flavors.
True Hydration
We use low temp undenatured organic fruit juices instead of "flavors" and the highest quality sea salts creating a hydration product like no other.
No Synthetic Minerals
We don't use fake/synthetic minerals from china that don't even absorb in our bodies. We believe nature left alone is in perfect balance and thats why we use hand harvested sea salts and organic fruit juices.
0 perservaitves
We dont use citric acid or other preservatives. Just salt and fruits with a dash of coconut nectar.
Shipping Options
We have a few options when you check out, however as we all know shipping services haven't been the best ever lately.
Each serving only has 2 grams of low glycemic sugar from fruit and coconut nectar. These sugars come with minerals and vitamins.
Family Owned
Crucial FOUR is a family owned business that isn't at the mercy of investors, we are a grass roots company supported by people like you.
Fourteen Years
We have been around for over 14 years, however we just started selling online a few years ago.